Filter Maintenance Service
Filter Maintenance Service $99.95 with coupon a $149.95 value!
• Air filter
• Cabin air filter
• Oil change with filter
This oil change and filter service cleans the air you breathe inside your vehicle and the air your engine requires. The cabin air filter cleans the dust, pollen and other airborne material that comes into the interior through the ventilation and air conditioning system. Recommended every 15K miles to assure optimum performance.
*
Find A Store
Request Appointment
Terms & Conditions
Most vehicles. Shop supplies 5% additional See store for details. Waste disposal $3.50 extra. Offer valid only in Washington locations. Expires 12/31/2022.
↩
More Deals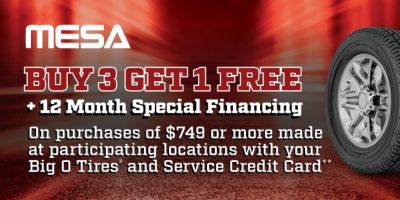 Buy 3 Get 1 Free
Buy 3 Get 1 Free on select Mesa brand tires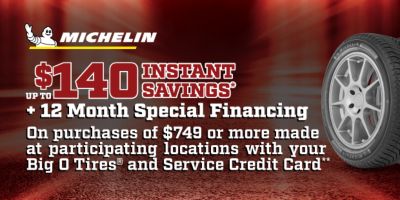 Up to $140 Instant Savings
Save $140 instantly on 4 select MICHELIN® brand tires