Save on Fluid Maintenance Service
Fluid Maintenance Service $229.95 with coupon - A $349.95 value!
• Oil change with filter .
• Exchange coolant .
• Exchange transmission fluid
• Exchange brake fluid
• Exchange power steering fluid
• Inspect belts & hoses
• Inspect brake system
• Inspect charging & ignition system
• Inspect suspension
• Rotate tires as needed
The fluid maintenance service includes more than our oil change package. It refreshes and maintains the fluid properties that help keep your vehicle running as designed. Recommended every 30K miles.
*
Find A Store
Request Appointment
Terms & Conditions
Most vehicles. Shop supplies 5% additional See store for details. Waste disposal $3.50 extra. Offer valid only at participating Washington locations. Expires 12/31/2022.
↩
More Deals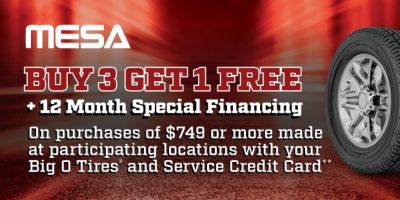 Buy 3 Get 1 Free
Buy 3 Get 1 Free on select Mesa brand tires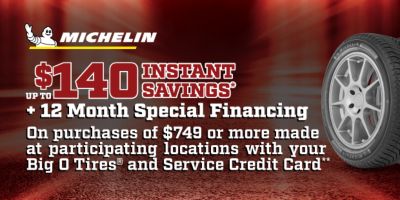 Up to $140 Instant Savings
Save $140 instantly on 4 select MICHELIN® brand tires