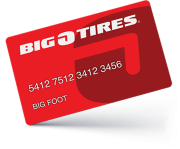 No interest if paid in full within 6 months** on purchases of $250 or more Interest will be charged to your account from the purchase date if the purchase balance is not paid in full within 6 months. Click for Details Interest will be charged to your account from the purchase date if the purchase balance is not paid in full within 6 months. Click for Details
Print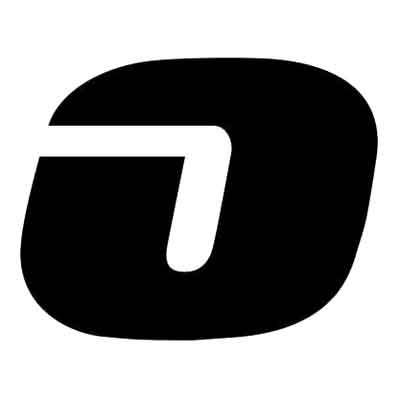 3040 Geary Blvd
San Francisco, CA 94118
(415) 689-6763
store005253@bigostores.com
WHY CHOOSE

SERVICES?
Brake Repair IN San Francisco, CA
When it's time for brakes, prevention can mean saving on repairs in the long run! Head to Big O Tires where we offer brake maintenance and brake repair services, including a visual inspection of:
Brake pads and/or shoes
Calipers
Rotors
Hoses
Brake lines
Master cylinder
Top Signs Your Brakes Need Some TLC
Driving with faulty brakes can become a deadly mistake, so get familiar with the telltale signs that your brakes need work:
Unusual sounds – If you're hearing grinding, knocking, squeaking, rattling, squealing or any other atypical noises when you apply your brakes, it might be time for service.
Yellow or brown fluid on the ground – Brake line leaks are common and are one of the reasons the National Highway Transportation Safety Authority (NHTSA) recommends inspecting around your vehicle before each time you drive.
Illuminated lights on your dash – If you see a circular Brake icon, the letters "ABS" for your Anti-lock Braking System or the famous Check Engine light lit on the dash, you might need brake repairs.
Vibration or shaking when you brake – Some vibrations can be normal (for example, the ABS will often produce a pulsing sensation when it's doing its job correctly) but if a new shake or rattle accompanies your attempts to slow down, you could need brake replacement.
Rough ride when you stop – Warped rotors can cause some shuddering, too.
Spongy or soft sensation when you hit the pedal – Might mean a leak in the brake lines.
Brakes that are difficult to engage – Hard, stiff braking might mean there are problems with your brake fluid, a seal could be compromised or an issue is affecting your master cylinder or booster
A tug on the steering wheel when you brake – Could mean faulty hardware or issues with the hydraulics. It might also mean the suspension has a problem, so a visit to your Big O Tires technician is definitely recommended.
Brake Service Intervals
Brake fluids are exchanged roughly every 2 – 5 years, but this interval can and will vary based on how you drive, how hard you brake and how regularly you have your vehicle maintained. In addition, the age of the vehicle itself and the climate you live and drive in can also cause that period to vary. Brake pads and brake shoes are directly affected by the speeds you drive and the way you brake. If you generally stop with plenty of stopping distance, brake pads and shoes can last upwards of 80,000 miles, but keep in mind that if you have more aggressive braking habits, you can shorten that life down to as little as 20,000 miles. With such a broad and unpredictable replacement cycle, regularly inspecting your brakes is crucial. Safety is one of our top priorities, so at Big O Tires, we'll give you a free visual inspection whenever you come in for service, but most manufacturers suggest service once a year or every 10-12,000 miles if you have a longer commute. Check your owner's manual to know what's right for your vehicle.
  Back to All Services