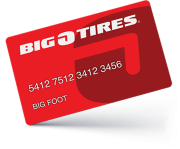 No interest if paid in full within 6 months** on purchases of $250 or more Interest will be charged to your account from the purchase date if the purchase balance is not paid in full within 6 months. Click for Details Interest will be charged to your account from the purchase date if the purchase balance is not paid in full within 6 months. Click for Details
Print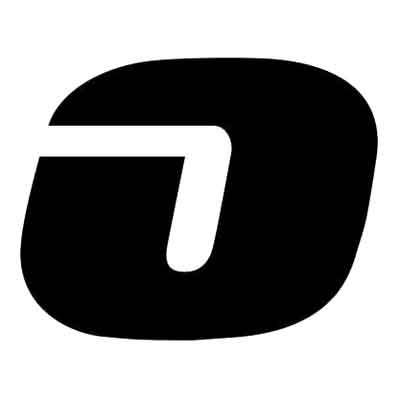 3040 Geary Blvd
San Francisco, CA 94118
(415) 689-6763
store005253@bigostores.com
WHY CHOOSE

SERVICES?
Oil Change, Lube and Filters IN San Francisco, CA
Keep your engine healthy and extend the life of your vehicle by regularly scheduling oil change services at Big O Tires.
Oil Change services
A Big O Tires Oil Change takes about an hour and includes:
New oil filter
Up to 5 quarts of quality motor oil
Chassis lube
4-tire rotation
Fluids check
Preventive maintenance analysis
Types of Oil Changes
Conventional Oil Change
Motor oil made from petroleum and blended with a variety of additives (also known as regular oil or mineral-based oil)
Full Synthetic Oil Change
Motor oil created in a lab – a mixture of regular and synthetic oil
High-Mileage / Synthetic Blend Oil Change
Motor oil designed for vehicles with more than 75,000 miles
Diesel Oil Change
Motor oil specifically formulated for diesel engines
Why should I change my oil?
Oil lubricates your vehicle's engine, dissipating heat, preventing dirt buildup and reducing friction on moving parts. Your oil gets dirtier and less effective as you drive. If not changed regularly, your engine oil can break down and cause:
Reduced fuel economy
Premature engine wear
Overheating engine
Expensive maintenance
Changing your oil during the manufacturer-recommended service intervals will help prevent engine damage and costly repairs, keeping you worry-free on the road.
When should I change my oil?
Most vehicles require an oil change every 3,000 to 5,000 miles. Can't remember when your last oil change was? Here are five signs you need an oil change:
Dirty oil:Your oil should always be at a manufacturer-recommended operating level—indicated on your dipstick—and relatively clean: amber, light-brown color and transparent. If it is dark, black or opaque, your oil is dirty and may need to be changed.
Check Engine / Oil Change dashboard light: If your Oil Change dashboard light is on, you are low on oil. The Check Engine dashboard light can indicate many different issues, other than just low oil, but it can illuminate too if a lack of oil lubrication is putting your engine's health at risk.
Engine overheating: High temperatures can cause serious damage to an engine. This can occur when oil is old or below the proper operating level, causing the moving engine parts to overheat.
Strange engine sounds: Tapping, knocking or grinding engine sounds are not good. This usually means you have very low oil, and the moving engine parts are poorly lubricated—hitting metal on metal—and causing serious damage.
Engine oil leak: Oil under your car or on different engine parts indicates you have an oil leak, and requires maintenance.
Don't wait for these signs to change your oil. Check your car owner's manual to confirm your service intervals and schedule your next oil change at your local Big O Tires store today!
Filter Change services
Big O Tires filter services improve the overall health of your vehicle:
Air Filter Change
Improves your vehicle's performance:
Enhances power and acceleration
Promotes better gas mileage & acceleration
Protects your engine
Cabin Filter Change
Cleans the air in your vehicle:
Filters out dust, pollen and exhaust
Improves air quality for all passengers
Regulates HVAC system performance
Fuel Filter Change
Protects your vehicle's engine:
Filters out grit, rust and gunk
Boosts fuel economy and performance
Increases engine life
Why should I change my filters?
Your engine air filter gets dirty and damaged over time, keeping debris and other contaminants out. The older and dirtier your filter gets, the less effective it becomes – decreasing the efficiency of your engine. That means poor fuel efficiency and potential premature engine wear.
Your cabin air filter does the same thing for you and your passengers – keeping the air you breathe in your vehicle free of pollen, dust and harmful pollutants. The cabin air filter is also part of your vehicle's HVAC system, helping keep your heat and air conditioning working well.
Your fuel filter blocks contaminants out of your gas and fuel system, keeping your engine clean and powerful.
When should I change my filters?
For most vehicles, the engine air filter should be replaced every 12-18 months or 10,000-15,000 miles, but always refer to your vehicle manufacturer's recommendation.
For the cabin filter, replace it every 12,000-30,000 miles – based on your vehicle manufacturer's recommendation and air quality inside your car.
For most vehicles, the fuel filter should be replaced every 24,000 miles or every two years. Some vehicles can go 30,000-50,000 miles, so always check your owner's manual and go by your vehicle manufacturer's recommended service intervals.
Schedule an Oil Change or Filter Change
Go with The Team You Trust® for all your vehicle's oil change, lube and filter needs.
  Back to All Services