Print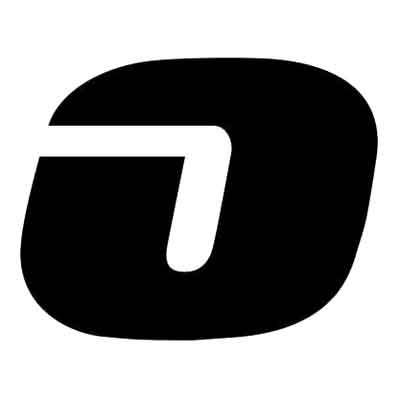 3040 Geary Blvd
San Francisco, CA 94118
(415) 689-6763
store005253@bigostores.com
WHY CHOOSE

SERVICES?
Routine Auto Services and Fluids IN San Francisco, CA
For your car to perform its best, it requires regular maintenance. All those parts and fluids that keep your car running aren't going to replace or change themselves. At Big O Tires, we make it easy to stay up-to-date on your vehicle's recommended maintenance schedule. We'll also let you know if we see anything else that needs to be addressed.
What routine auto services does Big O Tires offer?
Whether your car has racked up 10,000 miles or 100,000 miles+, our expert technicians can let you know what areas of your vehicle need to be inspected and what parts or fluids need to be replaced. Here's a rundown of the routine car maintenance services we offer:
Brake Fluid Exchange
Ever wonder how you're able to stop a car with a simple press of a brake? That's brake fluid doing its job – transferring force from your foot to the wheels. Changing your brake fluid helps keep your brakes responsive and prolongs the life of your entire braking system. Our Brake Fluid Exchange service includes:
Draining of old fluids
Replacing with new brake fluid
Disposal of old brake fluid
Differential Fluid Exchange
Differential fluid cools and lubricates your differential, the system that transfers torque from the engine to the wheels. Over time, differential fluid picks up moisture and dirt that can cause a lot of problems. Our Differential Fluid Exchange service includes:
Draining and replacing differential fluid
Safe disposal of old differential fluid
Cooling System Flush & Fill
Coolant keeps your engine cool and spares you the annoyance of having to pull over to the side of the road with an overheated engine. Our Cooling System Flush & Fill service includes:
Draining coolant
Refilling with up to 2 gallons of new fluid
Transmission Fluid Exchange
Transmission fluid (also called automatic transmission fluid) does double duty as both an oil and a hydraulic fluid. This essential fluid keeps your transmission cool and gear shifts nice and smooth. Our Transmission Fluid Exchange service includes:
Removal and safe disposal of old fluids
New Fluid Replacement
Fuel System Cleaning
Your fuel system works hard to keep your vehicle going. When deposits build up, it has to work even harder, leading to lower fuel efficiency. Our Fuel System Cleaning adds a cleaner that removes any gunk from your fuel system and engine.
Power Steering Fluid Exchange
Power steering fluid allows you to turn your steering wheel with ease. If it gets low, steering can become quite the workout. Our Power Steering Fluid Exchange service includes:
Draining and replacing fluid
Safe disposal of old fluid
Wiper Blade Replacement
We've all seen the signs of bad wiper blades – streaking, smearing and stuttering. If your wiper blades have gotten stiff or cracked, then it's time to get them replaced. We'll remove your old blades and install new ones, so you can get a clear view of the road again.
Belt Replacement
Your car's drive belts help keep your engine cool, steering smooth and alternator charged, while the timing belts keep your engine's valves in sync with each other. We'll replace these when recommended by your vehicle's manufacturer.
Radiator & Coolant Hoses
Your radiator keeps your engine operating at the right temperature. If your radiator's coolant starts to leak, it can create trouble very quickly. Spotting a radiator leak is easy, but by then, some amount of damage is already done. That's why we recommend getting your radiator and hoses checked regularly at your local Big O Tires. Our expert technicians can spot potential issues and take care of them before they become a problem.
Headlights & Taillights
Your car's headlights and taillights are essential safety components, but they're easy to forget about and can be tricky to replace. Why not leave it to the pros? We can inspect your vehicle's headlights and taillights that are dim or have gone out and replace where needed.
If you're curious about what services your vehicle's manufacturer recommends, or you're having any issues with your vehicle, request an appointment online or stop by your local Big O Tires store today!
  Back to All Services