Print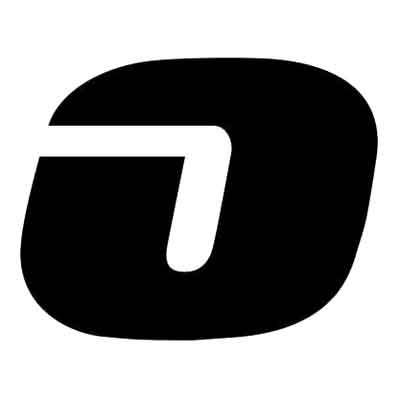 3040 Geary Blvd
San Francisco, CA 94118
(415) 689-6763
store005253@bigostores.com
WHY CHOOSE

SERVICES?
Suspension and Front End Services IN San Francisco, CA
Your car's suspension system is responsible for steering stability, overall handling and ride quality. If things feel a little bumpy or rough when you get behind the wheel, Big O Tires' expert technicians can help smooth things out.
What suspension services does Big O Tires perform?
Here are the suspension services we offer at your local Big O Tires store:
Shocks and Struts
Shocks and struts are essential parts of your car's suspension that dampen and absorb shocks, and keep your car's springs in check. Without shocks and struts, your car would continue bouncing after every bump or pothole in the road. We'll check your shocks and struts, and if they need replacing, we'll help you choose the right ones for your vehicle and driving style.
Steering and Suspension Evaluation
Has steering become a little more difficult than usual? Noticing unusual movements when you go over bumps or turns? Then it's time to bring your car into your local Big O Tires store and get our Steering and Suspension Evaluation. We'll take a good look at everything and let you know if you need anything replaced or repaired.
Tie Rods
Tie rods are the part of your steering system that connect the rack and pinion (also known as the steering linkage) to the steering knuckle. Working together, these parts move the wheel left or right when you steer. Needless to say, tie rods are important. If you have a bad tie rod you may experience erratic and wandering steering. Not to worry. Our expert technicians can diagnose and correct any tie rod issues.
Ball Joints
Ball joints connect the control arm of your front suspension to the steering knuckle. These small but essential parts provide a smooth ride and help you control your vehicle. If you're noticing wandering steering, vibrations or shaking, or strange squeaking or clunking noises, you may have bad ball joints. Bring your car in and we'll inspect your ball joints and lubricate them or replace them if necessary.
Rack and Pinion
The rack and pinion are the heart of most modern car's steering systems. The pinion is a small circular gear that sits on the rack, a toothed piece of metal. When the pinon rotates, it moves the rack to the left or right, allowing you to turn and the steering to feel "tight". If your rack and pinion need service or repair, let the experts at Big O Tires handle it.
CV Axles and CV Joints
CV axles (also called drive shafts and half shafts) transfers the rotating torque from your transmission to your tires. CV axles have CV joints on both ends, with one CV joint connected to the transmission and the other to the wheels. If you hear a clicking noise when turning, that might be a sign that you have bad or worn CV joints. We recommend getting your CV axles and CV joints checked regularly to avoid possible damage to your transmission and other critical components.
Shocks and Struts 101
What's the difference between shocks and struts?
Shocks and struts serve a similar purpose, but are different parts. You can't replace a shock with a strut and vice versa. Here are the main differences between shocks and struts:
Shocks (also called shock absorbers) are slightly stiffer than a strut and able to handle more weight. That's why shocks are more commonly found on larger vehicles like trucks and SUVs.
Struts combine the springs and shocks into one unit, and unlike shocks, they are a structural part of the suspension system.
Every vehicle has a shock or strut on each wheel, and some vehicles use a combination of both, with struts on the front wheels and shocks on the back.
What are the symptoms of bad shocks and struts?
Here are the most common signs of bad shocks and struts:
Uneven tread wear
Fluid leaking from your shocks or struts
Dents or damage on your shock or strut casings
Greater wear on front brakes than rear brakes
Broken or worn shock or strut mounts
Drifting, floating or swaying during turns
Excessive bouncing after hitting a bump or dipping forward when applying the brakes
How long do shocks and struts last?
The mileage you get out of your shocks and struts will depend on your driving style and road conditions, but the general recommendation is to replace your struts every 50,000–100,000 miles.
Want to see where your shocks and struts or suspension system stands? Request an appointment online or visit your local Big O Tires store today!
  Back to All Services