Think of the steering wheel and pedals as your control panel when it comes to getting more power and better (and safer) maneuvering when taking your travels off-road.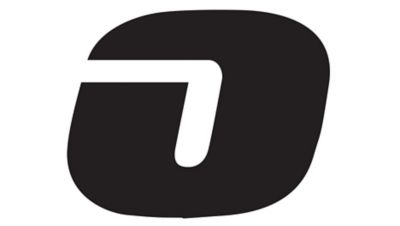 10 and 2: The old clock position analogy is right on the money when it comes to off-roading. Think of your steering wheel as a clock face, and keep your hands at 10- and 2-o'clock (or 9- and 3-o'clock, whichever feels most comfortable to you). These are the positions that will give you the most control.
Thumbs outside: Be sure to keep your thumbs on the rim of the steering wheel (where they are safest from injury) and away from the spokes inside the wheel. Hitting a rock, stump or other obstacle can sometimes cause the steering wheel to turn quickly and the result can be broken, dislocated or jammed thumbs. These injuries are common off-road injuries that can be avoided by following this simple tip.
Feed the wheel: Most on-road drivers use a wax-on/wax-off motion to turn the wheel by letting it slide through their hands as the tires straighten out. When off road, it's important to feed the wheel from one hand to the other, making deliberate movements, so your hands are on the wheel at all times. Not only will you have more control, but it will also be easier to keep track of where the wheels are pointing. Make sure your wheels are properly aligned with our wheel alignment service.
Sawing the Wheel: When facing a rutty situation, "sawing the wheel" is a useful steering technique for getting more traction. Sawing is just like it sounds – rapid back-and-forth/side-to-side movements of the steering wheel. This action shifts the load of the vehicle from side to side which helps the elements on the tires' sidewalls and shoulders bite into the sides of ruts for extra traction. (See "Ruts" in Part 3 for more information.)
WHAT SHOULD YOU KNOW ABOUT THE GAS PEDAL WHILE OFF-ROADING?
When you aren't sure how much traction you have, gently and steadily apply pressure to the gas pedal to test available traction.
Keep your gas foot stabilized to allow for smooth, controlled throttle movement. A good technique is to place the side of your foot against the transmission tunnel to stabilize it and prevent uncontrolled stomping of the pedal when going over rough terrain.
Release the gas pedal gently and gradually rather than all at once so you can avoid lunging forward or backward.
To maintain momentum, keep steady pressure on the gas pedal while the wheels are turning.
Don't be tempted to floor it in an off-road situation. If you accelerate too quickly, you risk spinning and losing traction. Remember, there is a very fine line between momentum and spinning your tires which results in loss of traction.
WHY SHOULD YOU BRAKE WITH YOUR LEFT FOOT WHEN OFF-ROADING?
Reduces reaction time. You maintain more control when you don't have to switch between the gas and brake pedals with your right foot. In some off-road situations, that second or so that it takes to move your right foot from the throttle to the brake pedal can be critical. Left foot braking equals faster reaction time when braking.
Controls the load transfer. Braking or accelerating causes your vehicle's weight to shift from axle to axle. Left-foot braking on rough terrain helps to balance the load across all four tires for a smoother ride.
Maintains maximum ground clearance. Left-foot braking slows suspension compression – a must so you don't bottom out and damage critical components on the underside of the vehicle.
Takes slack out of the drive train and torque converter. Left-foot braking in a low gear helps you control your speed and RPMs, and keeps the drive train loaded and ready to go.
WHAT'S THE PROPER OFF-ROAD USE OF THE GAS AND BRAKE PEDALS?
No slamming: When you slam on the brakes, the front of your vehicle dips down and the vehicle's weight shifts to the front. Were you to slam on your brakes while on a steep incline or slant, such a drastic shift in weight puts you at major risk for losing tire traction and control of your vehicle. Apply enough brake pressure to stop the vehicle, but no more.
No pumping: Similar to slamming, pumping your brakes can also cause your car to lurch forward and backward, which puts traction and control at risk. Keep brake pressure constant.
No revving: Revving your engine can cause tires to spin, resulting in a loss of traction and potentially leaving you stuck! Apply just enough gas to move the vehicle as slow or fast as desired.
ARE THE GAS AND BRAKE PEDALS EVER USED AT THE SAME TIME?
Yes. When climbing over obstacles, press the brake and gas together. With your left foot on the brake, apply just enough throttle to make the vehicle move forward. The throttle will keep you moving over the rough terrain, while the brake will keep you from going so fast that you can't maintain control.
This also allows you to control the suspension and speed of the vehicle over the obstacle instead of the vehicle and the obstacle controlling you. This technique is obviously more difficult with manual transmission and it also becomes less necessary when the vehicle uses lower gearing.
WHAT IS THE PROPER WAY TO STOP AND TURN OFF THE ENGINE WHEN OFF ROAD?
These steps will help you securely stop, reduce the chances of roll and ensure the weight of your car is resting on the emergency brake instead of the transmission.
Apply brakes with left foot
Apply parking brake
Shift to neutral
Release foot brake
Shift into park
Read more off-road driving tips – Part 1: Gears and Part 3: Maneuvering.
Check out the off-road video featuring the BF Goodrich Mud Terrain boulder crawl.
Before you head out on the open road, be sure your off-road ride is properly lubed with our fast and affordable oil change service.