Overview
BIG O TIRES HONORS THE PEOPLE WHO HAVE HELPED BUILD OUR LEGENDARY BRAND.
The Big O Tires Hall of Fame recognizes and honors individuals who have dedicated time, effort and ideas to the Big O Tires organization. The inductees exemplify our corporate values: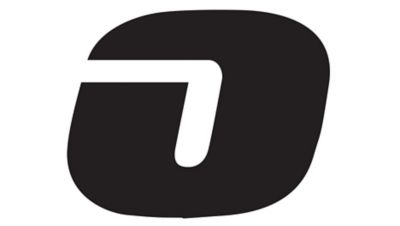 Providing the best products at the lowest prices
Giving quality customer service and satisfaction
Constant improvement in procedures and efficiency
Giving back to the community in which we're located
The determination and devotion of these Big O Tires Hall of Fame members is what paved our way in becoming a nationwide tire and automotive service retailer known for - "Tires • Service • Straight Talk... The Team You Trust."
Norman L. "Norm" Affleck
Inducted 1993
Norm Affleck started in the tire business as an O.K. Rubber Welder store owner in 1945. By 1960, he had six stores in Southern Colorado and New Mexico; he and a group of other OK franchisees formed Big O Tire Dealers, Inc. in 1962. Norm served as Big O's president from 1962 to 1984 and was instrumental in establishing Big O Tires. For three years, he flew his own plane around the country, at his expense, meeting with independent dealers and selling the Big O Tires concept. Norm played a key role in developing many of the programs that make Big O Tires unique. His own experience in the tire business taught him that the best way to make money was to have an exclusive product, program, or service, and he worked passionately on all of these. In 1965, Norm developed and implemented the first speed lane in the tire industry. He created a drive-through bay in his Denver store. The result was an immediate improvement in customer satisfaction, and increased productivity and store profitability. The ultimate exclusive was the Big O brand of tires, which was introduced in 1974. Norm retired in 1984, but continues his contributions in the tire industry through retreading, recycling efforts, and consulting.
Thomas A. Staker ("Uncle" Tom)
Inducted 1993 (Posthumously)
To the Big O franchisees who knew him, "Uncle" Tom Staker was a source of true inspiration and guidance. Because of his work as sole author of the original "Blue Book" and "Blue II: Blueprint for Success," those who did not have the good fortune of knowing him can still, today, benefit from his wisdom and experience.
"Uncle" Tom started in the tire business at the age of ten, and spent more than 50 years in the tire business. By the time he wrote "Blue II," he had plenty of insight to share. Mr. Staker was regarded as a marketing genius, and was one of the first franchisees to truly appreciate the power of outside merchandising. As National Director of New Store Development, Mr. Staker worked tirelessly to improve the image of Big O Tires stores nationwide, by emphasizing the importance of store appearance and displays. He was also a master carpenter, and helped to build or remodel more than 200 Big O stores. He also provided many of the core principles for the course of study taught at Big O Tires National Training School in Centennial, Colorado. "Uncle" Tom spread the Big O Tires gospel to anyone who would listen, and his message was simple: We are all in this together; the glue that keeps the Big O Tires spirit and philosophy together is the group activity and sharing of ideas between dealers. He passed away in 1992.
William B. "Bill" Thomas
Inducted 1993
Born in Southern Idaho, Bill Thomas left his home there and moved to California for the promise of a brighter future. From an early age, Mr. Thomas displayed the kind of stubborn pursuit of his dreams that is associated with successful entrepreneurs. Penniless and, by his own admission, poorly educated, he hitchhiked to California where he took a series of jobs, ranging from dishwasher to heavy equipment operator. For eight years, he worked any job he could, always with an eye on the day when he could be his own boss. He had seen some enterprising young men making a good living as independent tire dealers, and he opened his first O.K. Rubber Welder store in Berkeley, California on June 1, 1945. By 1960, Bill owned four O.K. Rubber Welder stores. In 1962, Mr. Thomas and a group of other O.K. Rubber Welder store owners formed Big O Tires. Bill was the prime force behind the development of the Big O Tires committee system; he believed that everyone in the organization should have an opportunity to contribute. His commitment to building Big O from the inside out is perhaps his greatest legacy. One need only look at the quality of the people brought into the organization to see the lasting impact he had: Steve Coward, John Adams, Ron Asher, and Bob and Ron Jones are just a few. Thomas served on Big O Tires Board of Directors for thirty years, and his contributions to the company are evident today.
Guy Burgess
Inducted 1994
Formerly with O.K. Rubber Welder, Burgess was one of 18 O.K. dealers who formed Big O Tires in 1962. He served as President of Big O Tires of Louisville, Inc. and was part owner of the Louisville stores. Burgess was instrumental in the expansion of Big O Tires franchise throughout Kentucky during the 1970's. Under his helm, Big O Tires opened stores in Jeffersonville, Fort Knox, Brandenville, and Lexington. He was also Vice President of the Louisville-based American Retreaders Association. Burgess was a firm believer in convenient, quick service and utilized the express tire-changing lanes in the stores - a first in the industry. He was Kentucky's largest independent retail dealer.
Millard James
Inducted 1994
Millard James was one of the founders of Big O and the son of Harold V. James, the owner and founder of O.K. Rubber Welders. James followed the entrepreneurial footsteps of his father. As one of the first seven inducted Hall of Fame members, James assisted in developing the Big O Tires brand and chain, thus helping to pave the way for the organization that it has become today.
Clarence Snow
Inducted 1995
Throughout his lifetime, Clarence P. Snow earned many titles, including being one of the founding fathers of Big O Tires. He was the owner of two retail stores, including one in Salt Lake City, Utah; owner of a successful retread shop; owner and operator of a Big O Tires distribution warehouse serving Utah dealers; and was a member of the Big O Tires Board of Directors and a Dealer Planning Board Representative. Whether running his own store, supporting the start-up efforts of other franchisees, or contributing his expertise at the corporate level, Mr. Snow was always unselfishly looking out for the well being of Big O Tires as a whole. He was largely responsible for the development of the Big O Tires system in Utah. Like many of the Big O Tires founders, other than his own family, Big O Tires was Mr. Snow's life. He passed away in 1995 in St. George, Utah.
James Stephenson
Inducted 1995
On December 1, 1984, James "Jim" Stephenson became the new captain of the winning team called Big O Tire Dealers, Inc. He brought a great deal of experience to his position as President and Chief Executive Officer. He was instrumental in the development of successful Big O Tires stores in the Las Vegas area, creating a strong presence in the state of Nevada. He was an active member of the Dealer Planning Board, and served as the Chairman of the Advertising Committee. The "Las Vegas" Wall – an innovative way to display Big O's product line – was developed by Stephenson.
Darwin Gunnell
Inducted 1996
In early 1942, Darwin Gunnell moved his family to Mesa, Arizona to enter the tire business as a franchise operator with the O.K. Rubber Welder Company. He saved his business by recognizing he could repair tires found in salvage yards. This was the first of many opportunities he took advantage of as his business prospered over the next 40 years. In 1962, Darwin Gunnell and several others founded the "Big O Tires Company". They were successful and expansion was rapid in the Arizona area by developing a state wide wholesale distribution operation and operating seven Gunnell's retail tire stores. He guided growth in Arizona as the Area Director for 20 years with leadership and professionalism, which resulted in many successful franchised locations in Arizona. He was honored for his years of service by being named as a member of the Big O Tire Stores "Hall of Fame" during the 1996 annual convention in Las Vegas, Nevada.
Dohn Graham
Inducted 1997
Dohn Graham was a legend in the Big O family, particularly in the Kentucky area, where he established Big O as a leading tire retailer. Beginning his career in Louisville, Kentucky at an O.K. Rubber Welders operation (the forerunner of Big O Tires), it wasn't long before Graham foresaw a different path for himself. Retreads were about 95% of the business then, and he recognized that the industry was to change. In 1962, Graham joined another Big O Hall of Famer, Guy Burgess, and broke away from the O.K. group. Together, they established the Big O tires group of Louisville, Kentucky. By 1979, Graham had opened several new Big O stores in the region, and continued to expand his operations. He was instrumental in developing all of the advertising and marketing programs throughout the region and established the Big O brand of tires as the major brand in Louisville. In the early 1980's when credit became a nationwide problem, Graham created his own credit company that was entirely owned by all dealers in the region. That company, United Credit Corporation, offered six months same-as-cash as a way to assist Big O dealers during those tough economic times. Graham was honored for his commitment to Big O Tires at the convention in1997, where he was inducted into the Hall of Fame. His dedication, keen business sense, and organizational genius was key in establishing a strong group of dealers in Kentucky, and a market presence that is unrivaled to this day.
William "Bill" Taylor
Inducted 1997
Bill Taylor began his tire career in Louisville, Kentucky with O.K. Rubber Welder – the forerunner of Big O Tires. Mr. Taylor had the second Big O Tires store, and eventually opened 20 Big O Tires stores in the Louisville market, along with his partner, Dohn Graham. His legacy is the strong, successful group of franchisees that made Big O Tires the number one tire retailer in the Louisville market. He developed a strong group of store managers, and then sold the stores to them to create a loyal customer base. In 1980, when credit became a problem nationwide, Mr. Taylor helped establish the group's credit company, which was owned by all of the franchisees in the region. The credit company's "Six Months Same As Cash" program helped consumers through times when credit was particularly tight, and it is still offered throughout the Big O Tires system today. His selfless dedication, keen business sense, and a flair for marketing and advertising helped to firmly establish Big O Tires as a leading retailer.
Ron Asher
Inducted 1999
Ron Asher attained his first Big O Tires store in the late 1960's, as a result of a close friendship with Bill Thomas. He credits Thomas for planting the seeds which would eventually become a lifetime of accomplishments. Asher went on to build Big O stores in Northern California, and later expanded into Southern California. It's been estimated that Ron has been responsible, either directly or indirectly, for helping approximately 80 dealers enter the Big O system. He served on the Board of Directors of William B. Thomas Enterprises, as well as the Big O Tires Board of Directors until its acquisition by TBC. For many years, he was a dealer planning board representative for the Northern California group. Ron considers everyone at Big O Tires to be his family, and is particularly proud that his son, Todd, who chose to follow in his footsteps as a Big O Tires franchisee.
Grant Gunnell
Inducted 2000
After spending several years operating a retread plant in Arizona, Grant Gunnell purchased his first Big O Tires store in Richmond, California, and began a long-time career in the Big O Tires organization. Mr. Gunnell was instrumental in opening nine Big O retail stores in Northern California, and assisted approximately 90 young men and women to attain self-sustaining positions in the Big O system. Mr. Gunnell served as Chairman for the Northern California Franchisee group, and was a member of the Big O Tires Board of Directors. He was one of a select group of 3 or 4 dealers who was asked to serve on the Board of William B. Thomas Enterprises.
Noal Long
Inducted 2000
Noal Long has been regarded as the "backbone of Southern California" for his 40 years of contribution to the Big O Tires organization. Borrowing $1,500 in 1953, he purchased an old O.K. Rubber Welder store in Colton, California. He built that store into an 18,000 square foot facility, which became one of the very first Big O Tires stores when the company was formed in 1962. During his career with Big O Tires, Noal assisted countless numbers of people in opening their own Big O Tires stores. He is well known for his generosity, his big heart, and love of the Big O system.
Steve Cloward
Inducted 2002
Steve Cloward began his tenure as Big O's president in 1985. Soon after, he began to transform the company into a true franchise organization. During his fifteen years of leadership, the Company experienced extraordinary growth. Continually promoting Big O Tires philosophies, Cloward inspired and motivated franchisees. He led the Company through its acquisition by TBC Corporation. Under Mr. Cloward's guidance through this process, Big O Tires was able to retain its original identity and structure.
Dan Howarth
Inducted 2002
A pioneer in the tire business, Dan Howarth began his career in Burley, Idaho in 1937. His first O.K. Rubber Welder Company store, purchased in Idaho, cost one hundred and thirty dollars. In the late fifties, along with the son of the founder of O.K. Rubber Welder, Millard James, the two began to formulate plans to organize their own company. They set up ground rules, with service to the customer being at the top of the list. Big "O" was the name they selected for Big O Tires, with the "O" standing for opportunity. The largest group of independent tire dealers was formed, and Howarth was instrumental in building the Big O system in Idaho. He served as President of the Company, and was also elected to the Board of Directors of the National Tire Dealers and Retreaders Association. A visionary, Howarth's concepts revolutionized the tire industry over 40 years ago and remain at the heart of the Big O Tires organization today.
Robert "Bob" Jones
Inducted 2003
Bob Jones started with Big O Tires in 1966 at the Oakland, California store, working as a tire buster. In 1969, Bob was asked to manage the Martinez, California store, and eventually took over as owner. Together, Bob and his brother, Ron, opened the Benicia, California store in 1977. Following that, Ron and his brother owned 16 stores in the Northern California area, including Benicia, Davis, Oroville, Chico, and Paradise. Ron was instrumental in bringing many young people into the Big O Tires organization. He's considered to be a strong influence in building Big O Tires' reputation in California, while paving the way for others to realize the dream of store ownership.
Ronald "Ron" Jones
Inducted 2003
Ron was a ranger with the Oakland, California regional park department and filled in working part-time at the Oakland, California Big O Tires store. He opened up a store in Benicia, California with his brother Bob, and spent many hours with "Uncle" Tom Staker developing new store displays – building them, and trying them out to see if they would work for the Big O Tires stores. He was elected President of the Big O dealers group in Northern California, and was very active in the stores' sales and services. He also served on Big O's Dealer Planning Board. Franchisees remember that Ron was very talented with building, and he built the store's fixtures and the finish work at his house. He was always willing to help fellow franchisees by offering to remodel their stores. He spent hours working with dealers on remodels, and building tire racks – just because it was for a fellow dealer.
Arthur "Pete" Marrero
Inducted 2004
Pete Marrero, an original founder of Big O Tires, was in the tire business for most of his life. After serving in the Korean War, Marrero found work as a retreader with O.K. Rubber Welder. Then, in 1963, Bill Thomas sold his portion of the Berkeley, California Big O Tires store to Marrero and partner, Hank Cohen. After joining the Big O Tires organization, Marrero served many years as Chairman of the Advertising Committee, and was also a Dealer Planning Board representative. Pete was regarded as one of the best salesmen in the industry. He was instrumental in the development of the VIP program; he strongly advocated greeting customers at their cars. His employees duplicated this practice, and today the "VIP" program is a key element of the Big O Tires system. Mr. Marrero continuously used his excellent communication and mediation skills to promote the well being of the group and the Big O Tires organization.
Gordon Walker
Inducted 2004
As one of the founding members of the Big O Tires organization, Gordon Walker dedicated the majority of his life to Big O Tires and to his fellow franchisees. He was a member of OK Tire & Rubber's management team in 1963 when Bill Thomas invited him to join the newly formed Big O Tires group in the California Bay Area. Walker quickly became renowned for his merchandising skills, a talent that earned him the title "King of Merchandising." His innovative designs for interior and exterior displays set the pace for all Big O Tires stores thereafter. Walker devoted countless hours to help his fellow franchisees create a better image for their own franchises. Many franchisees attribute their start in the Big O Tires organization to Mr. Walker. In all, he was instrumental in setting up over fifty Big O Tires stores during his career, while serving on the Dealer Planning Board and numerous committees.
Tom Staker
Inducted 2005
Tom Staker literally grew up in the Big O Tires organization. His father, Max, was a Sales Manager with O.K. Rubber Welder before joining the group of men who founded Big O Tires, and his uncle was "Uncle" Tom Staker. As a teenager, Tom and his brother worked at a retread plant and spent weekends sweeping the floors of the very first Big O Tires corporate office in Englewood, Colorado. His first Big O Tires store was in Orem, Utah with partner Don Horton. Together, Staker and Horton made a successful team, and the Utah store consistently set sales and volume records. This success was largely due to Staker's innovative approach to marketing. Known as an expert in advertising, merchandising, and building excitement with new and trendy double-page ads, Staker made an event out of everything he did at the store. Many franchisees made a special point to visit the Orem store just to see how Tom had set up his operation. The Orem, Utah store, under Mr. Staker's leadership, became the very first $1 million store in the Big O Tires system. During the 1990s, Tom took a position at Big O Tires corporate office and served as the Vice President of Franchising, and then worked on store conversions and recruiting competitor chains to the Big O Tires organization. Fun, family, and spirit was a phrase that a franchisee used to describe Tom Staker and his 35 years of contribution to the Big O Tires organization.
Oral "Ken" Little
Inducted 2006
Ken Little contributed to Big O Tires for over forty years. He began working at his father's retreading plant when he was just 8 years old; he learned the Big O Tires programs well (his father had a major hand in developing the company's unique programs); he was trained under "Uncle" Tom Staker. After purchasing the family store in Pomona, California in 1976, Ken went on to own or co-own several Big O Tires operations in California during the late 1970s and 1980s. He partnered with both Noal Long (Hall of Fame member), and Bill Fountain. Eventually he became the President of a corporation that owned stores in Cypress, Ontario and Upland. During his years in California, Mr. Little contributed his time by serving as Franchisee Chairman, Advertising Chairman, and as a representative of the Franchise Advisory Council ("FAC"). The International Franchise Association named him "Franchisee of the Year" in 1998. Mr. Little continued to play an active role at his store in Lake Havasu City, AZ until his recent retirement, and has provided the opportunity of ownership to his managers.
Mike Lyons
Inducted 2006
Mike Lyons started his career with Big O Tires as a tire buster in his home state of New Mexico. Colorado became his home in the late 1970's when he joined the Big O corporate team in a variety of operational positions including Trainer and Regional Manager. In the early 1980's, he took over the Longmont, CO Big O Tires store on a manager buy-out program. Since then, Mike has consistently set records in both volume and purchases. For the past decade, the Longmont store has ranked among the top performing stores in the country; and, in 2004, it broke the $4 million mark in sales. Mr. Lyons' success is attributed largely to his commitment to Big O Tires programs, and consistently giving the customer the best experience possible. Mr. Lyons never hesitates to offer support to his fellow franchisees, and has been actively involved in the Colorado group for many years. In addition, Mr. Lyons served consecutive terms as President of Big O's Franchisee Advisory Council.
John Adams
Inducted 2010
Raised on a farm in Idaho, John became a great athlete and a great football player at the University of Idaho. His childhood influences gave him a powerful work ethic and strong business practices causing him to become a great mentor to many people he encountered. For 25 years, John was a Big O Tires associate, occupying many positions at the corporate office. During his tenure he quickly showed his dedication for success and was part of many historic events in the evolution of Big O Tires. From 2000-2008, John served as the President of Big O Tires and was an true example of a dealer's president. In 2010, John was inducted into Big O Tires Hall of Fame for his selfless dedication and commitment while working at Big O Tires.
Bruce Cherry
Inducted 2013
Bruce Cherry started his Big O Tires career in 1973 when his father, Ken, and uncle, Stan, originally opened the Dublin, CA Big O Tires store. Bruce worked hard over the years to learn the business and decided that he would one day become an owner of a Big O Tires location. Currently, Bruce owns six Big O Tires locations in Northern California and he has made extraordinary contributions to the Big O Tires organization. Bruce serves on several internal committees including the Dealer Planning Board, Branding Committee, Franchise Advisory Committee, IT Committee and more. In 2009, Bruce was awarded the International Franchise Association award. Bruce works tirelessly to make the Big O Tires brand stronger for the entire franchise community.
Bryan Edwards
Inducted 2016
Bryan Edwards began his career with Big O Tires in 1970 working as an alignment technician. He quickly learned the business and in 1983 he became a co-manager of the Orem, Utah store and later he helped open the Sandy, Utah location. Within a decade of starting with Big O Tires, Bryan purchased his first store in Rock Springs, WY and a couple years afterwards he opened his second store in Redding, California. Bryan served on many internal committees over the years including Chairman of the Northern California/ Nevada Dealer Group, Member of the Northern California Advertising Committee, Product Committee, IT Committee, Member of the BOTDA Board and Franchise Advisory Committee. Bryan received the Big O Tires Point of Light Award as well as the IFA Franchisee of the Year. Bryan's tireless efforts, dedication and commitment to the Big O brand spans over four decades with Big O Tires.
Kevin Kormondy
Inducted 2017
Kevin started with Big O Tires in 1981. He was fortunate enough to work with some of the greatest leaders in the Big O Tires business such as Bill Thomas, Norm Affleck, Uncle Tom Staker, Don Graham, and Bill Taylor. Over the years that Kevin worked for Big O Tires, he held many positions including Area Director for Oklahoma City, Franchise Development and Executive Vice President and Chief Operating Officer.
Kevin worked tirelessly to fully understand the company's mission and vision and how the daily operations and decisions would directly impact the franchisees. He participated in numerous internal committees including IT Committee, Franchise Advisory Council, Marketing Advisory Committee, Best Practices Committee and more. He steered the company through the implementation of BFF II program - getting everyone on the same business format. Additionally, he helped expand the tire product screen to include more major brand products and modernization of the Big O exclusive product lines.
Kevin could always be the voice of reason no matter what the situation and was known for being accessible to franchisees, employees and vendors alike. His dedication and highest level of integrity has helped shape Big O Tires into the great organization it has become. Kevin retired in October 2016.