LET THE EXPERTS AT BIG O GET YOUR VEHICLE ROAD-READY
Your car works hard all year, so chances are it could use a little love. Good thing April is National Car Care Month! Use the checklist below and take advantage of the service savings at the bottom of the page to give your vehicle some TLC.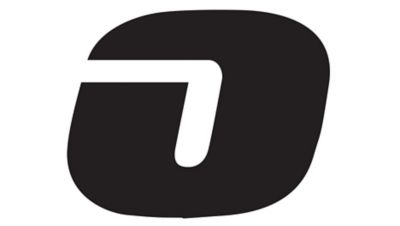 GAUGING YOUR GADGETS
Giving your vehicle a thorough inspection is a basic part of car maintenance and will not only help ensure your safety, but also help you avoid expensive repairs down the road. Here's what you should check:
ALIGNMENT: Poor alignment makes tires wear out faster, gas mileage go down and affects your control and handling. Service includes visual inspection of steering and suspension system, tire pressure and alignment angle adjustments.
FLUID LEVELS: Check your power steering, coolant, transmission, wiper and brake fluids. Also check and change your oil, if necessary.
HOSES AND BELTS: If your hoses are brittle, cracked, rusted or leaking, it's time for replacements. Also, check your V-belts and serpentine belts. If they look frayed, cracked, glazed or excessively worn, they should be replaced, as well.
FILTERS: Every filter - transmission, fuel and air – should be clean and contaminant-free. If they are anything but, you should replace them.
BATTERY: Make sure all connections are secure and corrosion-free. If you suspect your battery is not holding a charge, let us take a look, and we'll replace it if necessary.
EXHAUST SYSTEM: Leaks can be dangerous. Does a visual check of your exhaust system show signs of leaks or other damage? Come in to your local Big O Tires®, and let us lend a hand.
WIPERS: If your wiper blades leave streaks, don't clear your windshield quickly or aren't shedding water away, it's time for a new pair.
TIRES: Take a close look at your tires (including your spare). If the tread is worn or looks damaged, you may need replacements. Getting an alignment check at least once a year can help reduce tread wear, get you more miles per gallon and improve overall handling.
BRAKES: A pedal that feels too soft, hard, low or high when braking, will tell you it's time for a brake inspection even before your dashboard warning light comes on.
A/C: Double-check your vents to be sure cold air is blowing and the temperature is constant.
CELEBRATE NATIONAL CAR CARE MONTH BY GETTING YOUR CAR IN TIP-TOP SHAPE. YOU'LL BE READY FOR TRAVEL PLANS IN NO TIME!
FREE MULTI-POINT INSPECTION
We help you stay safe on the roads and on top of essential maintenance by thoroughly checking:
Under the Hood: Belts, hoses, batteries, filters and more
Under the Vehicle: Tires, alignment, shocks, brake and fuel systems and more
Clear Vision Components: Headlights, taillights, wiper blades and more
Fluids: Oil, brake, coolant, transmission, power steering and more