If your vehicle has worn steering or suspension components, you're in for a bumpy ride. Your vehicle is attached to its wheels by a system of shock absorbers, springs, and linkages that keep the ride smooth - even when the road is anything but! When one suspension component weakens or fails, others are forced to pick up the slack by shouldering more of the impact. Regular suspension and front-end checks at Big O Tires will help you prevent a costly suspension "domino effect" and keep your vehicle riding smoothly. Check your vehicle's owner's manual for suggested service intervals, or pull in to your Big O Tires store – we'll be happy to look up your vehicle's specifications.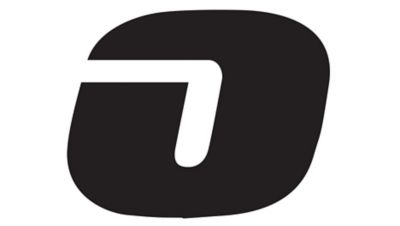 HERE'S WHAT OUR STORES OFFER:
Shocks
Whether a bumpy ride has you wondering if your vehicle need new shocks, or you just want to explore how new shocks can give your vehicle a boost in handling performance and ride comfort, we can help. Big O Tires will evaluate your vehicle's shocks and help you pick from a wide range of shocks that fit your vehicle and your needs.
Struts
Struts help to stabilize your vehicle and keep it from swaying, bouncing and bottoming out. Big O Tires will inspect your vehicle's struts and strut mounting hardware and if necessary, advise you of options for replacement.
Steering and Suspension Evaluation (1 year / 15,000 miles)
When your vehicle's steering and suspension systems suffer, your driving experience suffers. If you're having handling problems or notice unusual movements over bumps or turns, or if you simply need a routine evaluation, Big O Tires can help. Big O Tires will inspect the major components of the steering and suspension system.
Tie Rods
Faulty tie rods can result in erratic steering, wandering, and significant tire wear. Big O Tires will diagnose steering problems and repair or replace tie rods if necessary.
Ball Joints
Clicking. Snapping. Squeaking. Thudding. Many front-end sounds are often symptoms of ball joint failure. Ball joints link your vehicle's wheels to its suspension system. Driving with faulty ball joints is a safety hazard. Big O Tires can inspect ball joints and either lubricate or replace as necessary.
Rack and Pinion
Your vehicle's steering system relies on the rack and pinion to make steering feel "tight". Big O Tires will diagnose the steering system and repair the rack and pinion if necessary.
CV Joints and CV Axles
C.V. Axles are found on all Front Wheel Drive (FWD) cars and some Rear Wheel Drive (RWD) cars. Torn C.V. boots and worn C.V. joints or axles can cause damage to transmissions and other components. Big O Tires can check your C.V. axles on a regular basis or anytime you hear clicking noises when making a turn.