For over 40 years, drivers have trusted Big O Tires to deliver tire services and repairs of uncompromising quality. Because when it comes down to it, your tires are all that stand between you and the road. When your tires are well maintained, you're safer. Your ride is smoother. Your vehicle uses less fuel. Your suspension system isn't unnecessarily strained. Your tires last longer. You get the idea! So whether you need routine tire services like rotation, a diagnostic to identify an alignment or balancing problem, or just a reliable tire repair, you can trust Big O Tires – we've made tires our business since 1962.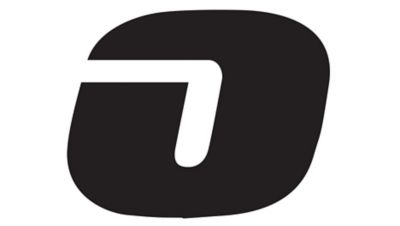 HERE'S WHAT OUR STORES OFFER:
Wheel Alignment (6 months / 6,000 miles)
Keeping your vehicle aligned helps ensure even tire wear, proper handling and improved fuel economy. Includes a visual inspection of steering and suspension components, adjusting tire air pressure when necessary and where applicable, and adjusting the alignment angles to factory specifications.
Tire Pressure Check
Maintaining proper air pressure in your tires helps ensure proper tire wear, fuel ecomony and vehicle safety. The proper tire pressure for your vehicle can be found in the vehicle owners manual, door jamb, or glove box, but not on the tire itself. Stop by a Big O Tires for a free tire pressure check.
Tire Rotation (6 months / 6,000 miles)
Regularly changing the positions of the tires on your vehicle will help ensure even tire wear – that means longer tire life and better performance. Tire rotation is especially important for front wheel drive vehicles. Includes an evaluation of the appropriate rotation scheme for your vehicle, and the removal and re-installation of tires.
Wheel Balancing (6 months / 6,000 miles)
When wheels are well-balanced, they'll give you a smoother ride and minimize the stress on your vehicle's tires and suspension system. Includes evaluation of the tire and wheel assembly along with appropriate rebalancing.
Tire Mounting
Ready to swap out your tires? Whether you bring them with you or buy them from us, we'll make sure your tires are mounted safely. Includes removal of existing tires and mounting of desired tires.
Snow Tire Installation
When snow tire season rolls around, Big O Tires can help keep you on the road. We'll safely install your snow tires or help you pick out the right snow tires for your vehicle.
Used Tires
When your budget is tight, we can help with good quality high tread used tires. All of our used tires are inspected per the RMA guidelines to help insure their quality. This visual inspection includes checking for nails, cuts, punctures and other damage.
All tire repairs are not created equal! When you have a tire repaired by us, you can drive away with confidence. Includes dismounting the tire from the wheel, inspecting the tire for damage, then installing an RMA-approved internal puncture repair.