From steering to braking, many of the systems in your vehicle rely on fluids to keep them running properly. Regular fluid maintenance will help protect your vehicle's systems from costly damage and keep them operating at peak performance. Not sure how often to have fluids serviced? Check your vehicle's owner's manual, or drop by your Big O Tires store so we can look it up for you!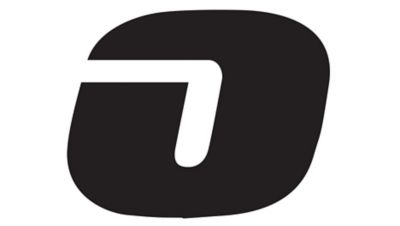 HERE'S WHAT OUR STORES OFFER:
Radiator & Coolant Hoses (5 years / 60,000 miles)
Radiator and coolant hoses are essential engine components that help prevent engine overheating. As these hoses age, they can become brittle or weak and eventually burst or leak. A failed radiator or coolant hose can leave a vehicle stranded and can cause severe engine damage. Big O Tires will inspect the condition of hoses and replace where necessary.
Headlights & Taillights (As Necessary)
Most drivers know when their vehicle's headlight burns out. But what about the many other lights that are essential for safe driving? Big O Tires will inspect all vehicle lights and replace where necessary.
Cooling System Flush & Fill (2 years / 30,000 miles)
A healthy cooling system protects your vehicle's engine from dangerous overheating. Routine cooling system flushes are essential. Removes rust, scale, sludge, and corrosion deposits from the entire cooling system, not just the radiator. Eliminates acidic mixtures, restores freeze/boil protection and helps prevent electrolysis. Includes up to 2 gallons of new coolant.
Transmission Fluid Exchange (2 years / 30,000 miles)
Over 13-million transmissions fail every year. Periodic transmission fluid exchanges can help keep your transmission from becoming a statistic. Complete flush removes nearly all fluid from the system, not just the fluid in the pan. Worn fluid loses it's ability to properly protect internal transmission components.
Fuel System Cleaning (1 year / 15,000 miles)
Engines thrive on clean fuel. A fuel system cleaning from Big O Tires helps restore engine performance, lower emissions, extend engine life and improve fuel economy. Three-step program cleans the intake manifold/runner, fuel injectors or carburetor, valves, combustion chambers and throttle body. Removes carbon deposits and water from the fuel system. Lubricates while cleaning.
Brake Fluid Exchange (2 years / 30,000 miles)
Exchanging the fluid in the brake system helps extend the life of the brake system parts, including the master cylinder, wheel cylinders, calipers, ABS components, and hoses. Includes removal and safe disposal of old fluid and replacement with new fluid.
Differential Fluid Exchange (2 years / 30,000 miles)
Removes moisture and dirt from the system, provides fresh lubrication to extend the differential performance especially in 4x4s and light trucks driven in severe service. Includes removal and safe disposal of old fluid and replacement with new fluid.
Power Steering Fluid Exchange (30,000 miles)
Restore quiet, smooth, uniform steering control. Power Steering treatment reduces wear and heat, which can reduce steering control and lead to premature failure of the power steering unit. Removes contaminants, deposits, abrasive metal shavings and debris from power steering fluid system.
Wiper Blades (Spring / Fall)
Most wiper blade manufacturers recommend changing the blades every spring and fall for best performance. Have your wiper blades checked with every oil change. Big O Tires can help you pick from a wide range of wiper blades.
Belt Replacement (5 years / 60,000 miles)
Engine drive belts operate engine components such as water pumps, power steering pumps, alternators and more. When belts wear down, they are at risk of a sudden break which could leave your vehicle stranded. Big O Tires will perform an inspection of drive belts for cracking, fraying, deterioration or misalignment, and replacement belts where necessary.